Corrugated boxes are used for multipurpose at your home or for professional use. It would be wrong to label them solely as shipment or mailer boxes. Since, they are used in the manufacturing of some food packaging and also for shoe boxes to store heavy objects. So, it is necessary to look at the details of the packaging boxes wholesale. What material is used and how they can be beneficial for your product? You have landed on the right place to get detail of your custom box design. From production to types you get all the info that will further help you in making the right decision.
What is corrugated boxes?
Corrugated boxes are the type of box that has corrugation in it. All the corrugated boxes manufacturers make sure their boxes are worthy of selection for the products. For that matter of fact, they use a flute between two liners. This flute has different thickness depending on the purpose they are going to serve for your product. Corrugated boxes are usually in two different colors, white and brown. Custom cardstock boxes are different from these corrugated boxes. You will get different companies online like U-line, that will help you in large corrugated boxes for shipment purpose. But apart from that shipment purpose, you can use them for the book and printed material. Moving further how are you going to know what types of corrugated boxes should you use, here is a small guide for you.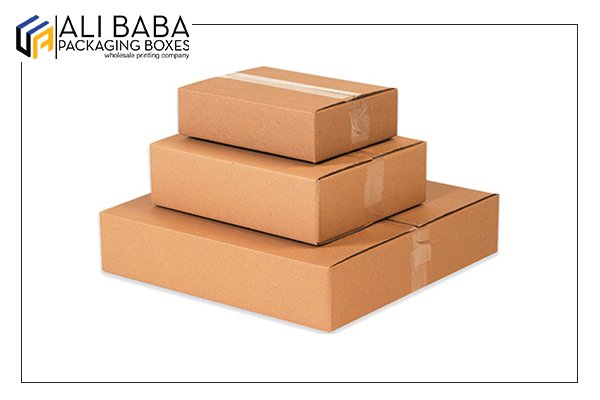 What is difference between corrugated cardboard and regular cardboard?
You cannot put all your items in corrugated stock since they are three-layered, flute between the two liners. They are heavy as well. So, different weigh cardboard is used in the manufacturing of these cardboard boxes. Cardboard boxes are different from corrugated boxes.
Well, when it comes to custom product boxes or small cosmetic packaging boxes, most of the printing and packaging companies use 250-350 gsm cardboard. Or you can use Kraft paper as well. Custom corrugated boxes are layered and used to protect your products from external jerks and pressure. Since the layer is thick, they also help in keeping the temperature constant. They play a role as an insulator as well. Custom corrugated manufacturers produce, custom pizza boxes from corrugated card stock in order to keep in warm and also keep it straight during the shipment. Also, Shoe boxes are manufactured with corrugated card stock. So, that they get protected from pressure and also be able to hold hard sole shoes.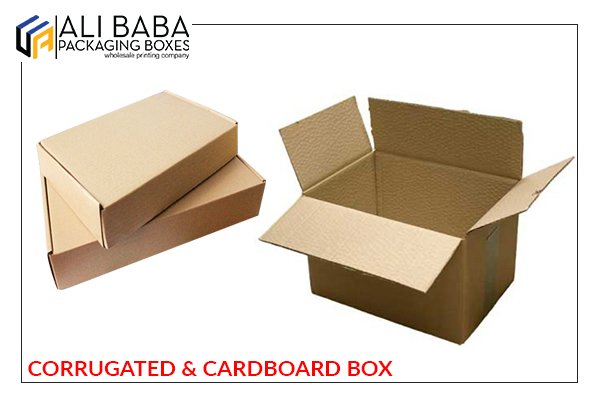 How many types of corrugated boxes are there?
We can classify corrugated boxes in four different types of boards so that they can be used for corrugated boxes. The most common types used are single and double wall.
Single-Face:The style of box in which one sheet of the liner is followed to one sheet of corrugated medium. The style of board is typically sold in rolls and can be used to wrap around products for protection or cushioning.
Single-Wall: This is the type wheresheet of the corrugated medium is glued between two sheets of the liner. So, the single-wall board is considered as the most common type of board in the market and that can be used for everything from shipping boxes to retail displays.
Double-Wall: Two sheets of the corrugated medium are passed between three sheets of the liner. So, this board is commonly used for heavier products or products that actually require a stronger box for shipping.
Triple-Wall: Here, three sheets of the corrugated medium are glued between four sheets of the liner. Hence, this custom box design is the strongest out of all the board styles and is mostly used for industrial parts or produce bins.
Where to use?
Well, back to the start from where corrugated boxes gained their importance is the use they serve. It is the strength, durability, and lightness of the corrugated boxes, near me that made them capable of handling physical pressure and also make them useful for the variety shipment. Moreover, the best thing about corrugated boxes suppliers is that they use the recyclable and cost-effective medium. Also, companies like Printcosmo and Vista Printing provides you printing options to make the outlook more adorable.